Do you constantly feel overwhelmed with your business tasks? Do you need help to keep up with the demands of running a successful company? If so, consider hiring
virtual assistants for business
. we can take over some of the more mundane and time-consuming aspects of your work and bring new ideas and perspectives to help grow your business. This post will explore how a virtual assistant can benefit your business and ultimately lead to tremendous success. So, get ready to discover how hiring a virtual assistant could be just what your business needs!
1: What is a Virtual Assistant?
Virtual assistants are online administrative professionals who can help with various tasks, from social media to customer service. we can be a valuable asset for any business, big or small.
There are many different services a virtual assistant can provide, depending on their skill set. Some everyday tasks include:
2: How to Find and Hire a Virtual Assistant
There are a few things to remember when hiring virtual assistants for Business. The first is to ensure they have experience in the type of work you need help with. It would help if you also asked for referrals from past clients.
The second thing to consider is what kind of personality traits you are looking for in an assistant. Do you want someone very organized and detail-oriented? Or someone who is more creative and can think outside the box? Knowing what qualities, you value will help you find the right fit.
Third, be sure to interview multiple candidates before making your final decision. Ask them questions about their experience and skills, and give them a chance to show you what they can do. The goal is to find someone you can trust who will fit your business well.
Finally, remember that communication is critical. Be clear about your expectations and give feedback regularly. This will help ensure that your virtual assistant understands and can meet your needs.
3: Benefits of Using a Virtual Assistant for Your Business
There are many benefits of using virtual assistants for business. Here are some of the top reasons to consider hiring a VA:
4: Challenges of Working with a Virtual Assistant
There are a few challenges that come along with working with a virtual assistant. The first is communication. You need to be clear and concise in your instructions for your virtual assistant to understand what you need, and this can be difficult if you're not used to communicating via email or chat.
Another challenge is managing expectations. Setting realistic expectations for what your virtual assistant can do is essential. They are not mind readers, so you must be clear about what tasks you need them to complete and how you want them completed.
Finally, there is the issue of trust. You need to trust your virtual assistant to complete the tasks you assign them promptly and efficiently. This can be not easy if you've never worked remotely with someone.
5: Types of Tasks a Virtual Assistant Can Do
A Virtual Assistant (VA) can take on various tasks to help your business. Here are some examples:
a) Social Media Management
VA can help you with all aspects of social media management, from creating and scheduling posts to engage with your audience.
VA can handle all the administrative tasks that take up your time, such as bookkeeping, data entry, appointment scheduling, and travel arrangement.
6: Tips for Maximizing the Benefits of Working with a Virtual Assistant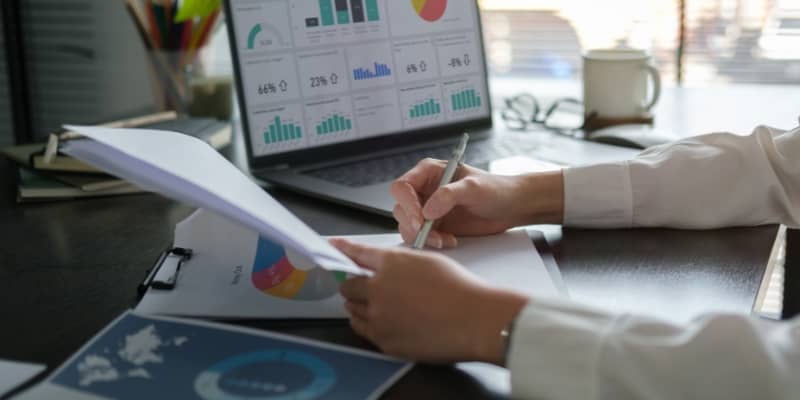 There are many benefits to working with virtual assistant for Business, but to maximize those benefits, here are a few tips:
a) Define the scope of work. Be clear about what tasks you need help with and your expectations. This will help your virtual assistant know what to focus on and how to support you best.
b) Communicate regularly. Check-in with your virtual assistant often to give feedback, answer questions, and provide guidance. The more communication there is, the better they will be able to serve you.
c) Be organized. Having a clear idea of what needs to be done will make it easier for your virtual assistant to get started and stay on track. An organized system will also help you keep track of progress and results.
d) Provide resources. Ensure your virtual assistant can access all the information and resources they need to do their job well. This includes things like contact lists, templates, reference materials, etc.
e) Trust their expertise. Remember that you hired a virtual assistant because they have the skills and experience to help you grow your business. So, trust their judgment and let them do their job!